Marvis Toothpaste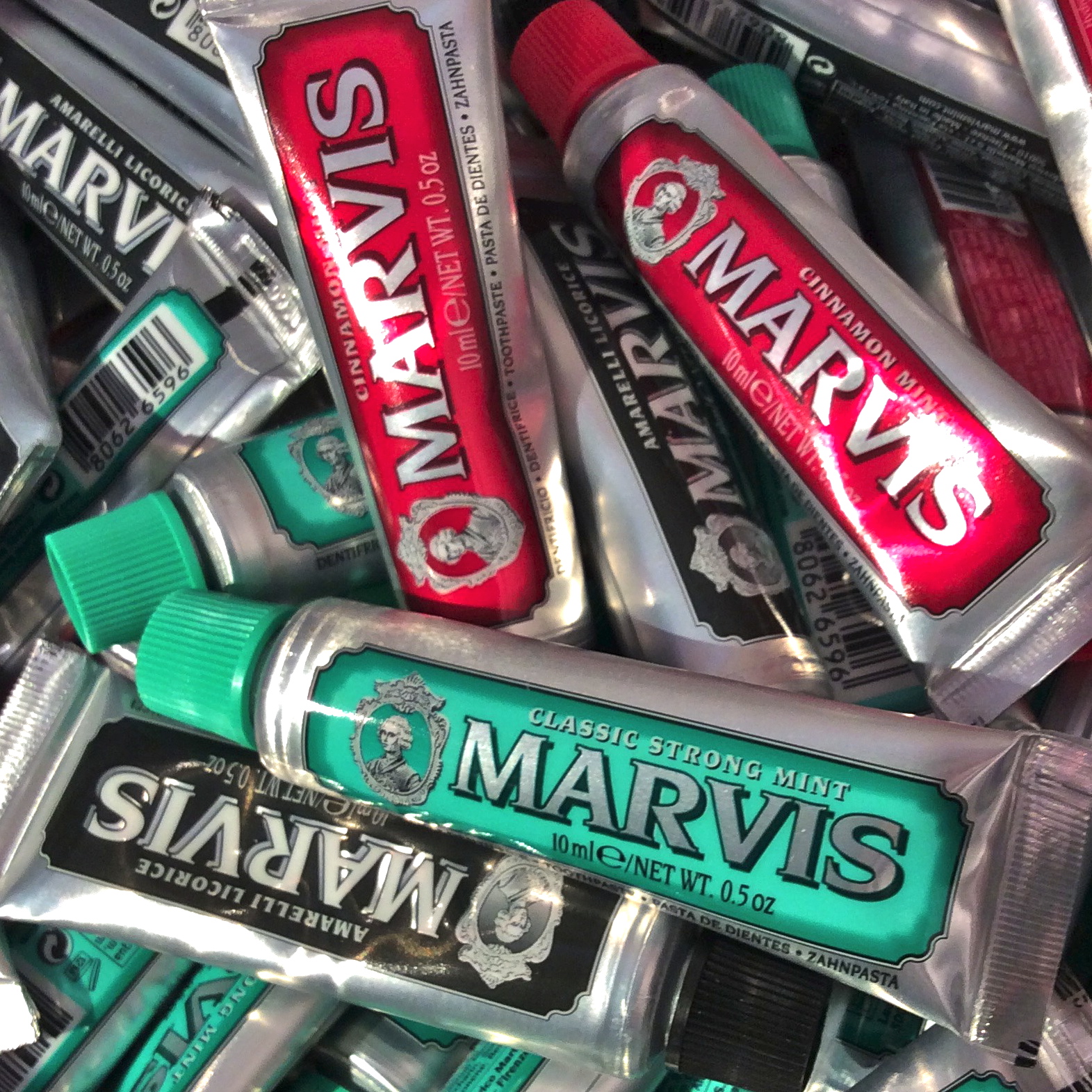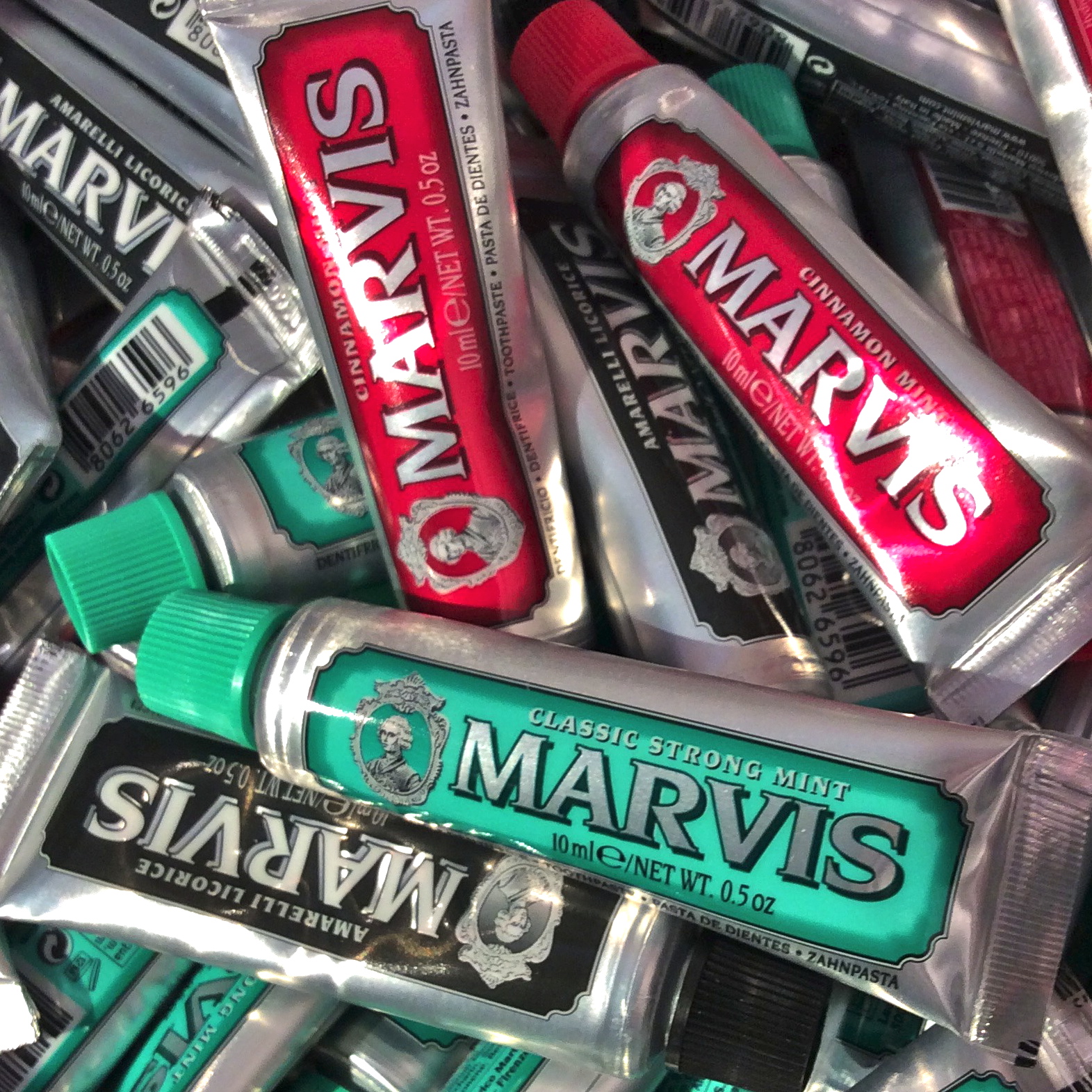 Marvis Toothpaste
Available in 3.8oz or .5oz - Strong Mint, Cinnamon Mint and Licorice Mint
Marvis is a luxury line of oral care products that turn your daily teeth cleaning ritual into a wonderful sensory experience. Imported from Italy. Once you go Marvis, you won't go back. Proceed with caution.
Strong Mint - An enticing peppermint flavor that takes you to a new dimension of long-lasting freshness.
Cinnamon Mint- A rich, creamy toothpaste that offers a tingling sensation and removes plaque and tartar for a sparkling white smile. Cinnamon's exotic sweetness is enhanced by the refreshing taste of mint in a surprising, long-lasting aroma.
Licorice - A collaboration with the Italian firm of Amarelli, famous for producing licorice since 1731, has given rise to an elegant aroma that combines the clean, seductive flavor of licorice with the freshness of mint.
Travel size (.5oz/ 10ml), $2.15
Standard size (3.8oz/75ml), $10.75