Calligraphy Pen Set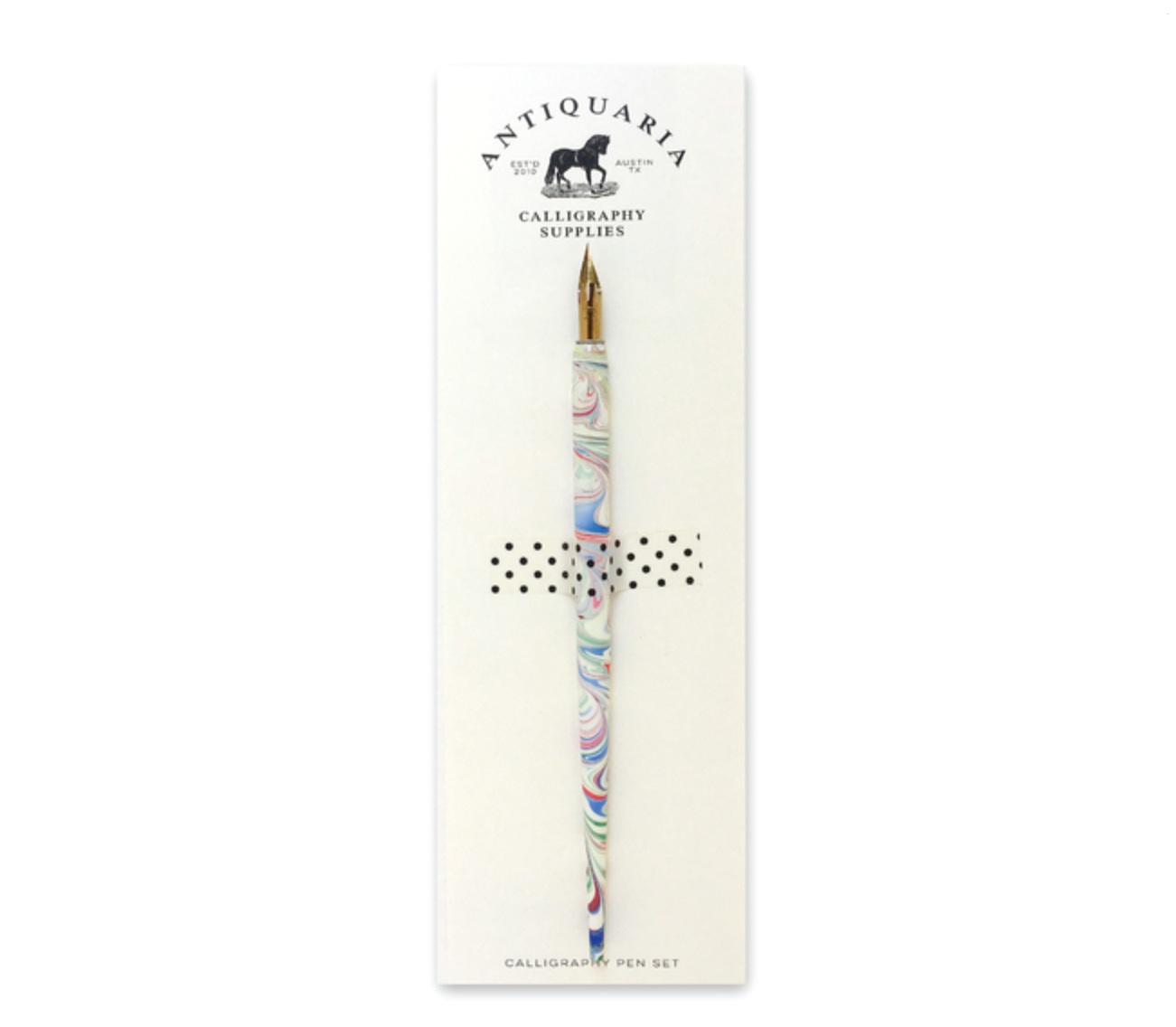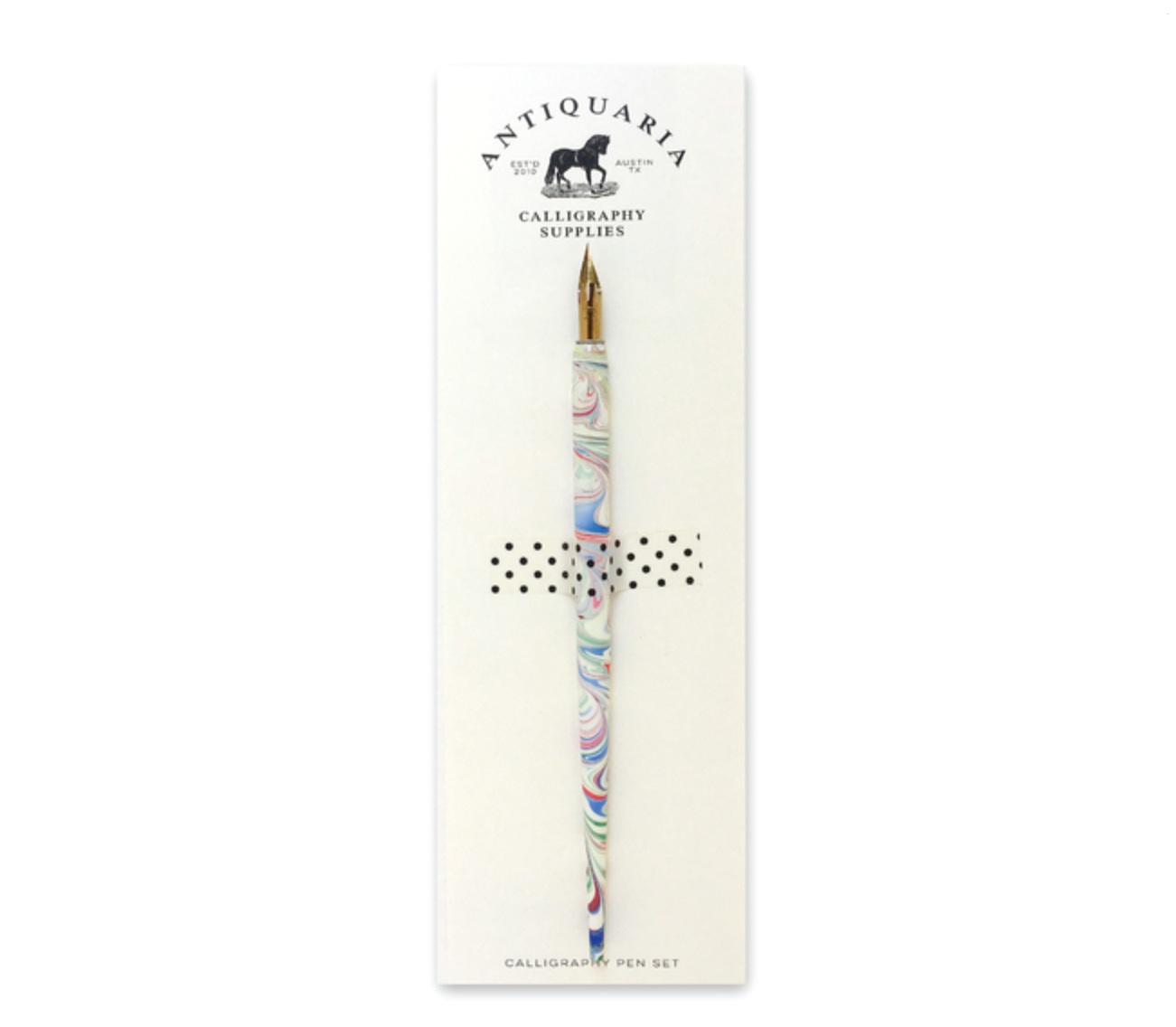 Calligraphy Pen Set
For all of you calligraphers and would be calligraphers! Each of these marbled straight holders is handmade and therefore unique. Comes with one Nikko G nib, the perfect starter practice nib. The straight holder is the perfect tool for upright script and block text. A novice or a seasoned calligrapher will love to have this artistic tool in their collection.
The Antiquaria Vintage-Modern Design Philosophy
With their masterful use of calligraphy, hand lettering, hand-drawn illustration, vintage etching, watercolor, and typography, the Antiquaria design philosophy embodies a vintage-modern design aesthetic. Their designs are meant to be approachable, not fussy or over-the-top. They believe design should feel natural, like it's meant to be there, like it's always been there. Above all, the founders wish their designs to make people happy.