The Tote by Millie Lottie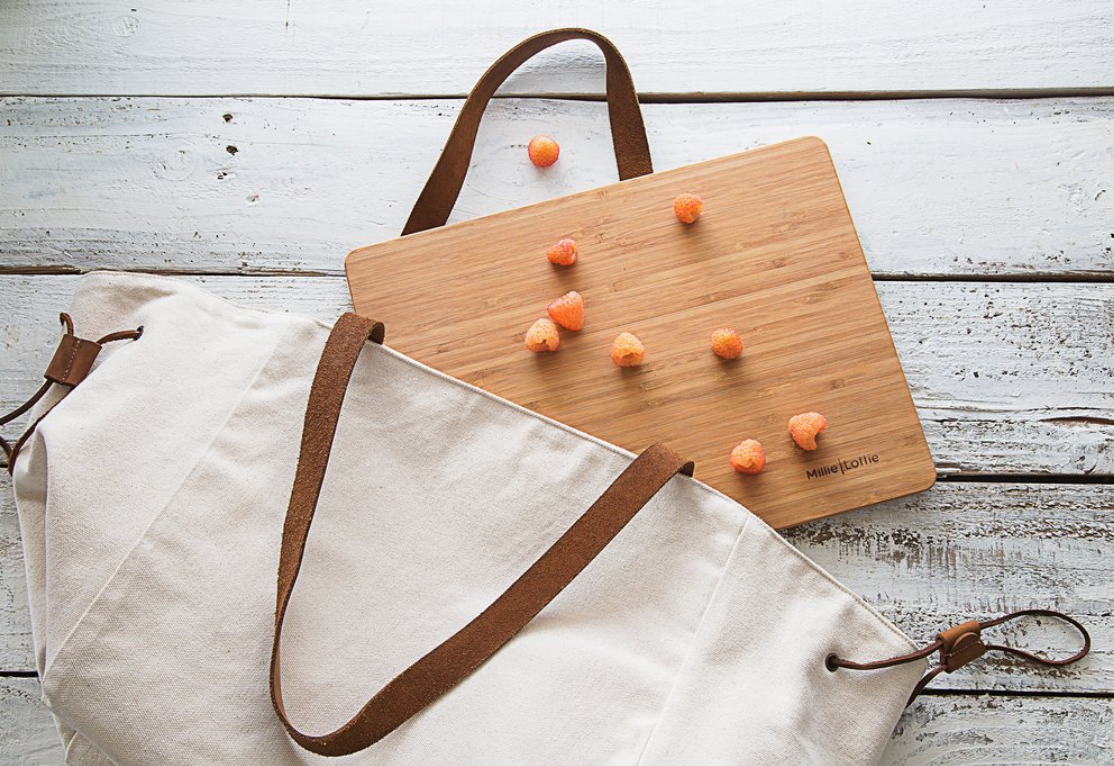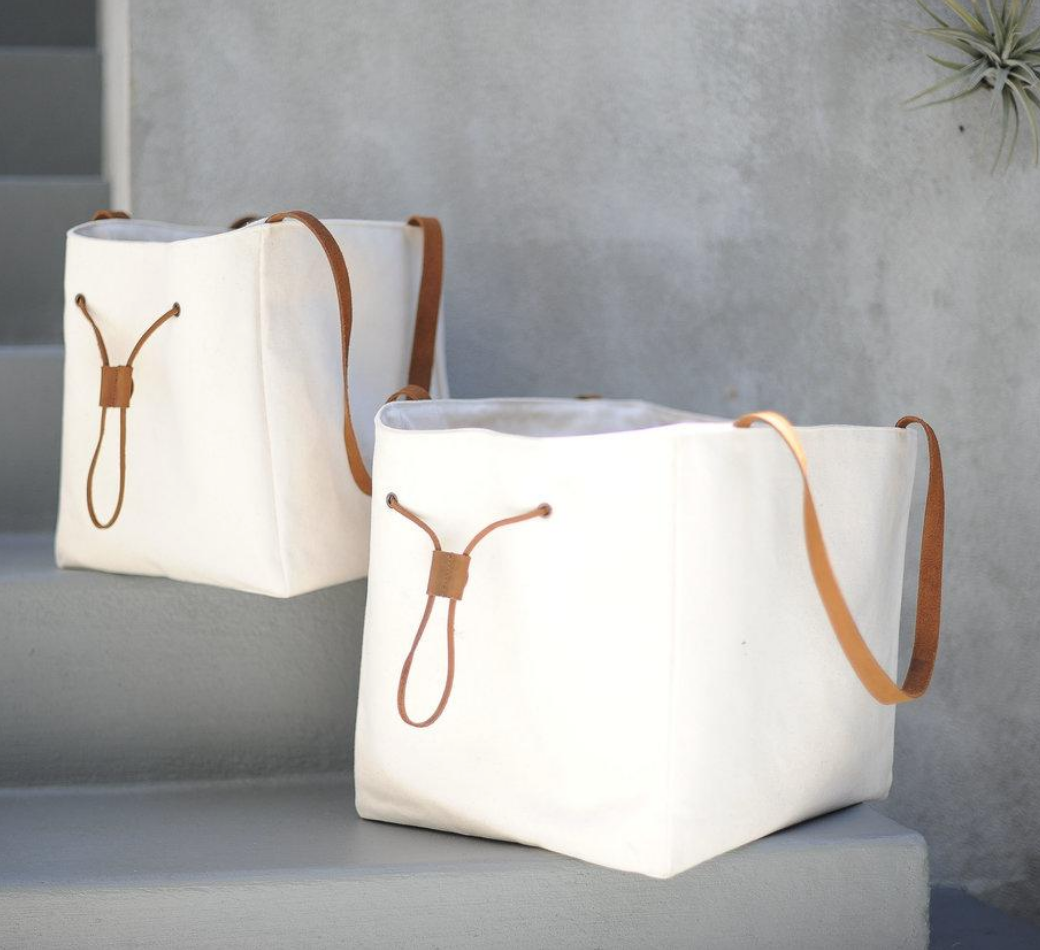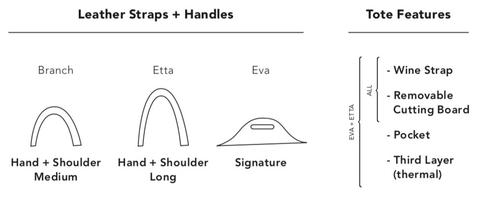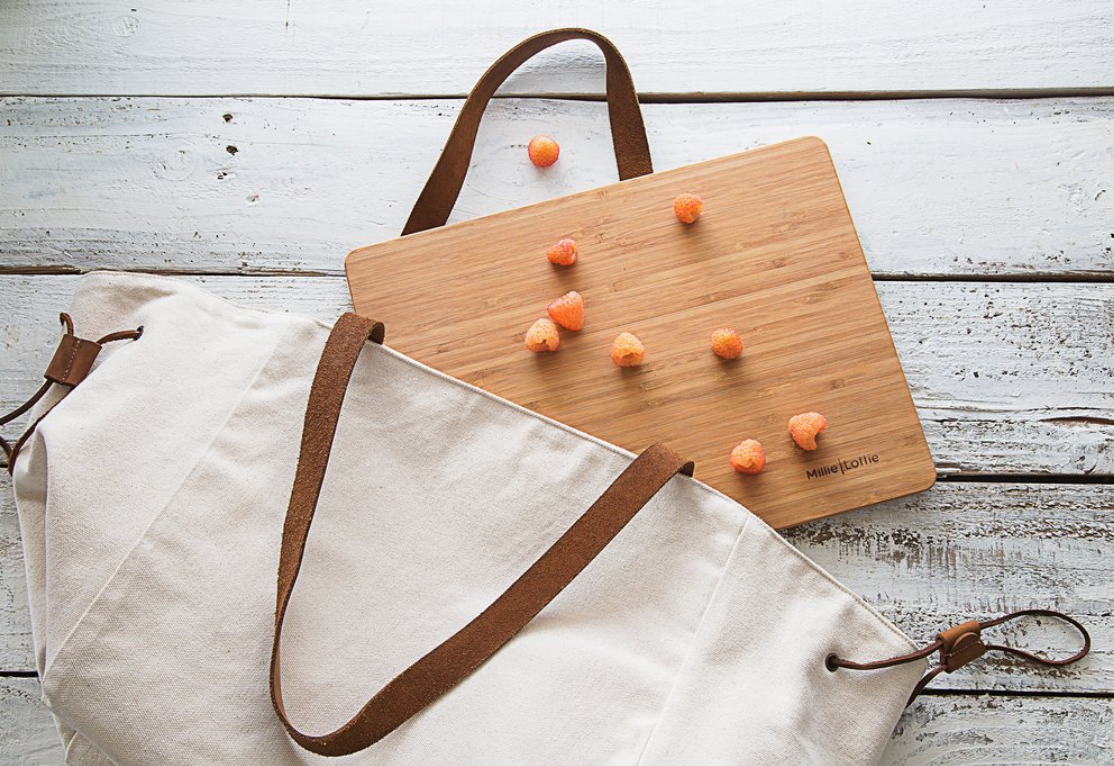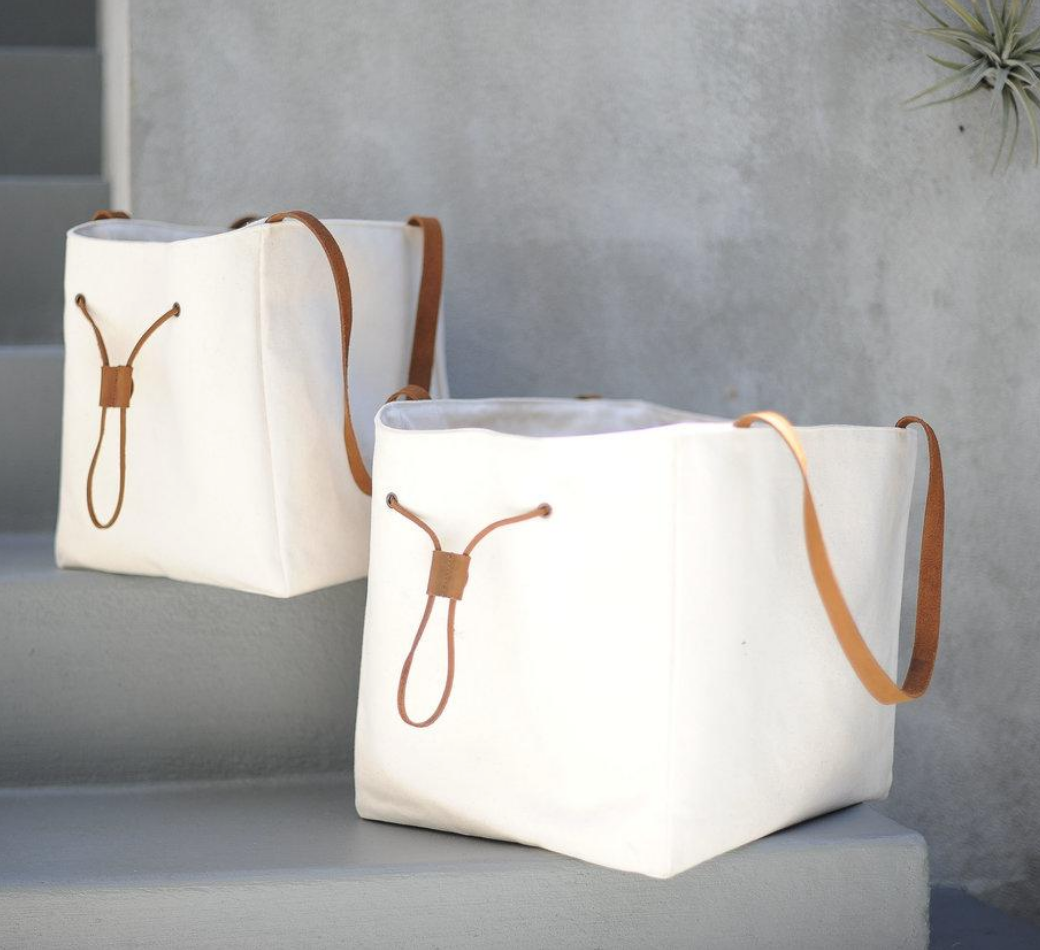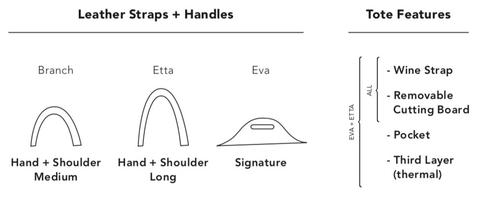 The Tote by Millie Lottie
Impeccable modern design, high quality materials and attention to detail will make this bag your favorite tote ever. Made with two layers of thick canvas and leather straps. Designed for food with a wide opening for easy access to your gourmet items. The medium size is perfect for carrying a tall salad bowl or a main dish with a bottle of wine and serving utensils. The large can easily and securely carry a roasting pan, braising pot or a sheet cake with a bottle of wine and serving utensils. Use it for an outing to the farmer's market, a quick trip to the grocery store or to meet friends for a shared meal. A removable, custom made, bamboo cutting board nestles securely in the base of the bag.
Two styles:
ETTA features long leather straps, 1" wide
EVA feature an easy grip thick leather handle
Features: bamboo cutting board, generous pocket, elastic strap for securing bottles, utensils, etc; scorch-proof, wipeable lining

Medium: 10" x 10" x 10.5", Large: 14" x 10.5" x 13.5"

Two layers of 18 oz canvas, third layer of thermal, spill + burn-proof lining

Made by hand in limited quantities in San Francisco

Hand wash, air dry
Millie I Lottie products are made by hand in small batch manufacturing. They are committed to sustainable design.
"This amazing insulated tote from @millielottietotes holds a 9x13 inch pan, say full of lemon bars."
- Melissa Clark, Cookbook Author and NYTimes Food Editor (about the Large Etta)

"Thank you so much for the Heirloom wraps! They will make a great addition to our gift bags, and very useful for our students to carry their pies home."
- Susan Spungen (Millie | Lottie Sponsored a Pie Workshop with Yossy Arefi in the Hamptons, 2017

Object of Desire: Multipurpose Insulated Picnic Totes by Millie Lottie - they are multipurpose and not just for picnics (take the cutting board out and use it as a market bag, beach bag, overnight bag, or in my case, a sports bag)
- Fan Winston, Editor, Remodelista