Kiwi Plush Toy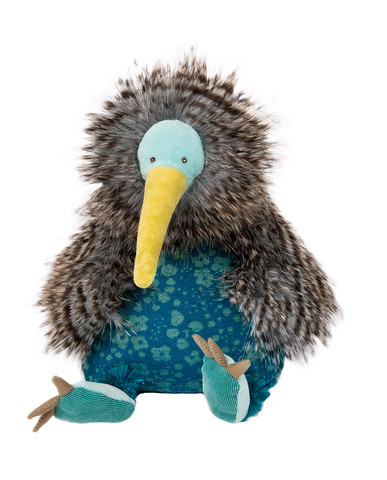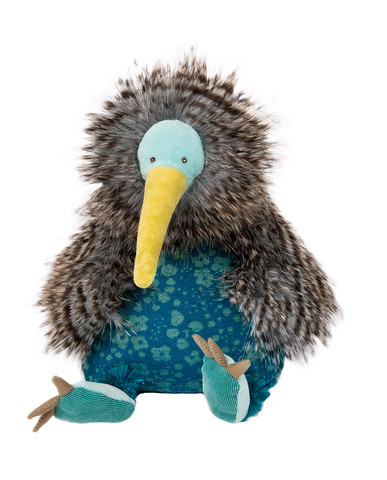 sold out
Kiwi Plush Toy
This unique, plump kiwi plush sits squarely on his thick feather plumage. He also has a long velvet beak and two cute feet. Measuring a foot tall, this big softy is ready to play! Certain to be a favorite among ALL the stuffed animals in any collection, and we know some 6 yr olds with alot!
Age: 10 months+
Size: 12"
Material: cotton, polyester, elastane, polyamid, acrylic
Washing instructions: Machine washable at 30°C on wool cycle. No tumble dry.
Moulin Roty is a French toy company that has been crafting quality toys and their accompanying stories for 40 years. With a focus on preserving the childhood soul, Moulin Roty is devoted to promoting "softness, fantasy and tenderness." Each character is designed in France using the finest French fabrics and material. Moulin Roty is also very proud to be a worker-owned cooperative, putting quality, creativity and excellence first!
Moulin Roty's manufacturing process is handled by factories and workshops that are selected with the greatest care. They are situated in Romania and France, as well as in China and Taiwan. The technical know-how of our partners is essential in determining where we manufacture our products. Given the company's history and status as a cooperative, Moulin Roty are resolutely open to the world and vigorously defend their values with all who accompany us in the process of creating a product. To answer such high standards, Every toy is tested and approved by an independent French laboratory. All are in compliance with the European standard NF-EN71 and bear the CE mark, which confirms they passed all tests. Toys available to American collectors meet all US safetly standards.