Canvas Tote Bag with Long Straps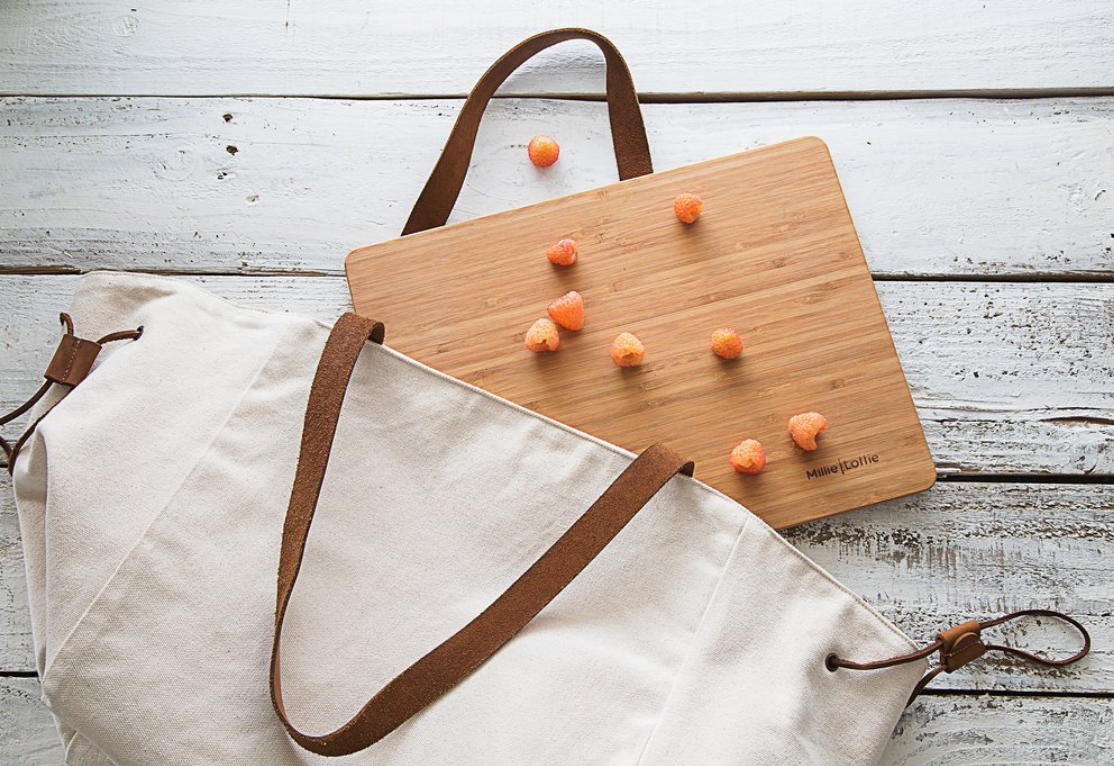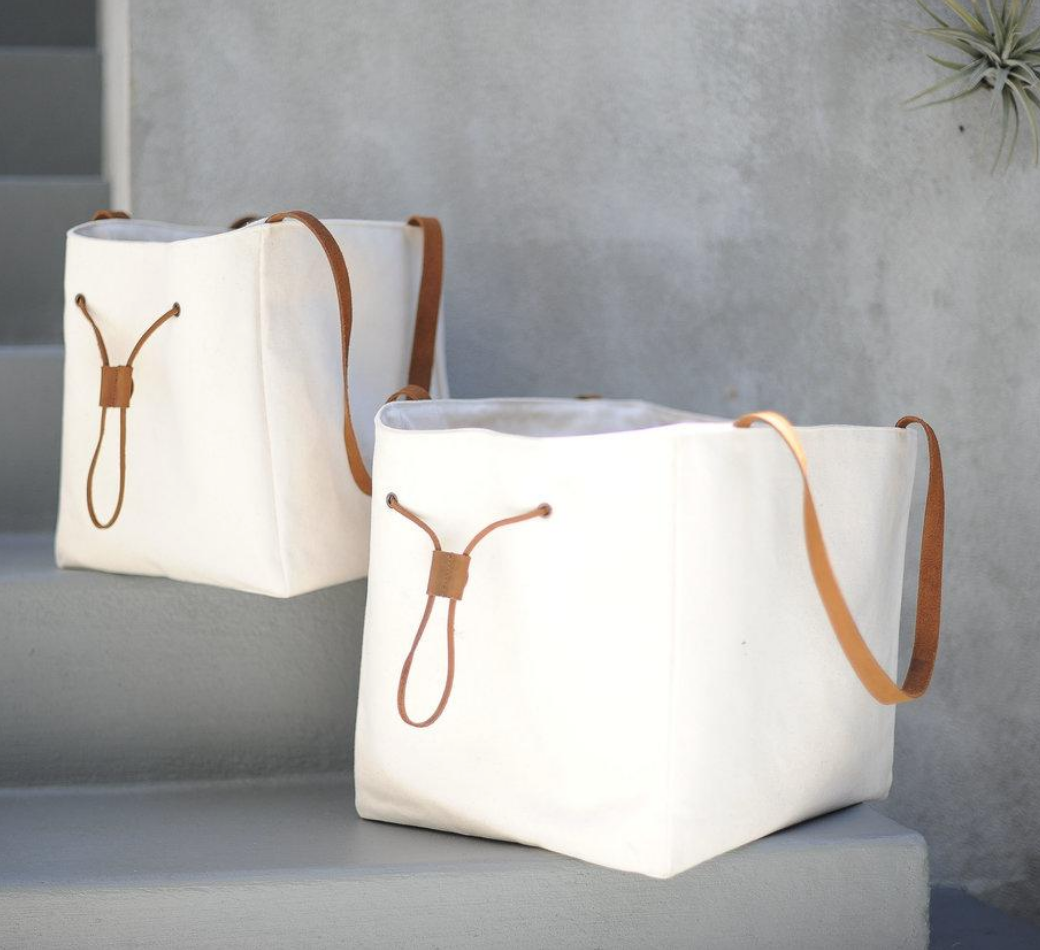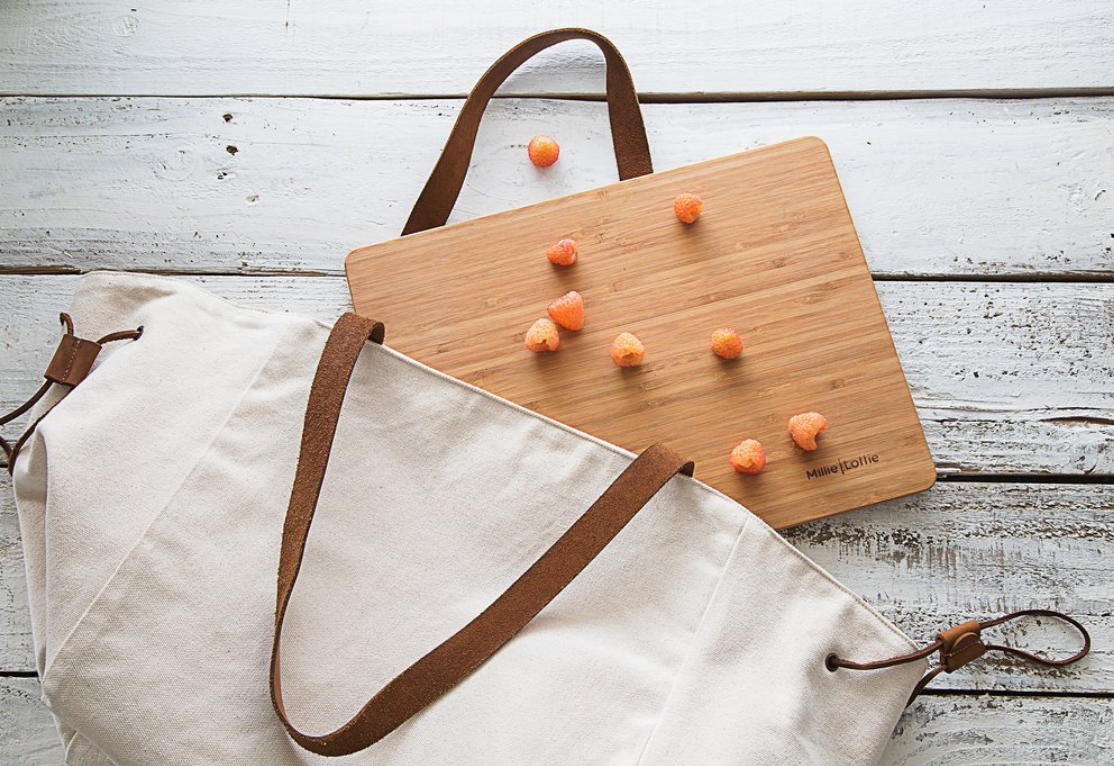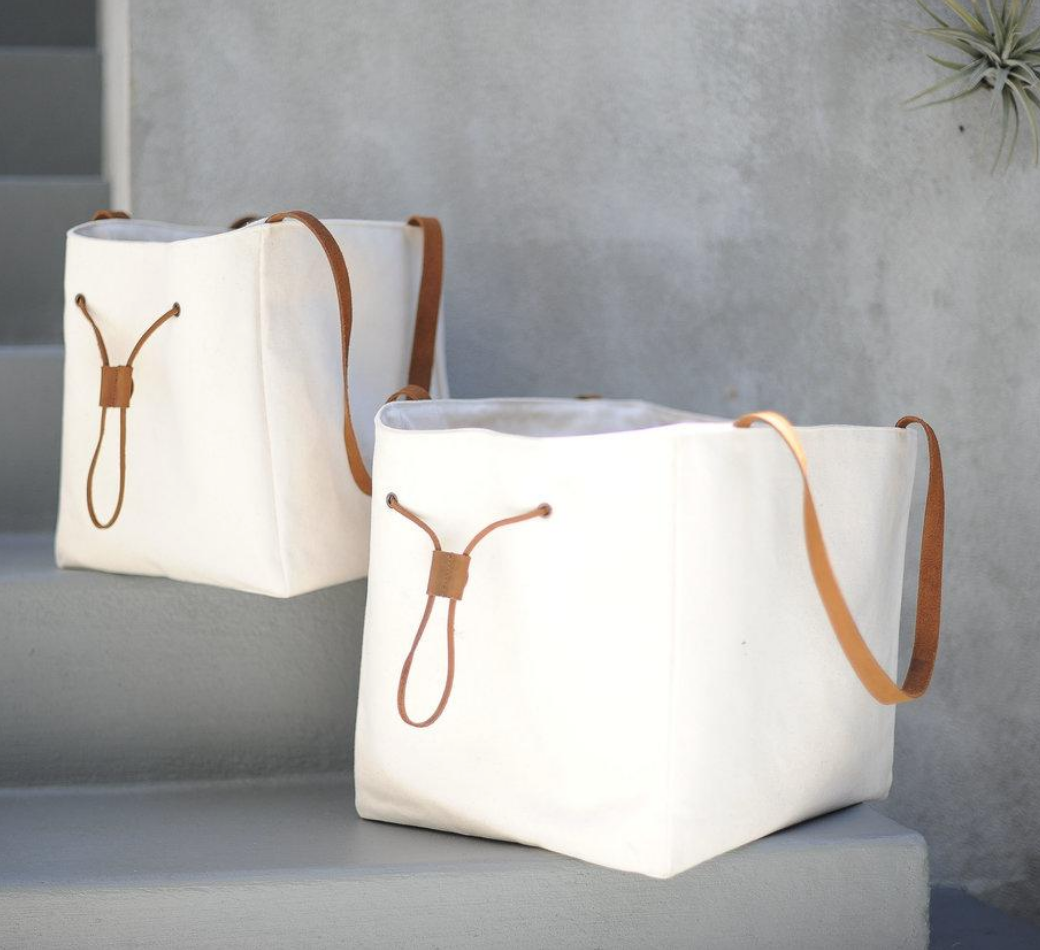 Canvas Tote Bag with Long Straps
Millie Lottie's food & picnic tote with bamboo cutting board. Go from farm to table, to beach, to boat, in style.
This generously sized canvas bag with Millie Lottie's trademark square-shape and cutting board is fantastic for toting around all your gourmet goodies—salad bowl, mains, sides and desserts. It has an extra-wide opening (to keep larger dishes upright), a thick leather handle, elastic strap (for securing bottles/utensils), and a burn-proof, spill-proof bottom liner. Remove the cutting board and you have a perfect purse, book tote or every day bag.
10"w x 11"h x 11.5"d

Two layers of thick canvas

Third layer of Thermal, spill + burn-proof lining

Includes bamboo cutting board

Generous pocket

1" leather straps, long enough for easy movement from shoulder to carrying by side

Wine strap for two bottles

Colors: natural or black

Spot clean and/or hand wash, air dry, press to perk

Sustainably handmade in San Francisco, U.S.A.

We're thrilled to have finally found the perfect picnic, market and everyday canvas tote. Inspired by the artist's mother, Mildred, and grandmother Lottie, these food totes were born out of a love of food, cooking, and sharing. Each carefully stitched piece is created with as little waste as possible and with the specific desire to cut down on single-use items, like plastic bags. It is a mission of the company that these beautiful and useful pieces encourage sustainability. All aspects of the design and production carefully consider sourcing materials domestically.