Grey Onyx Necklace by Ann Lightfoot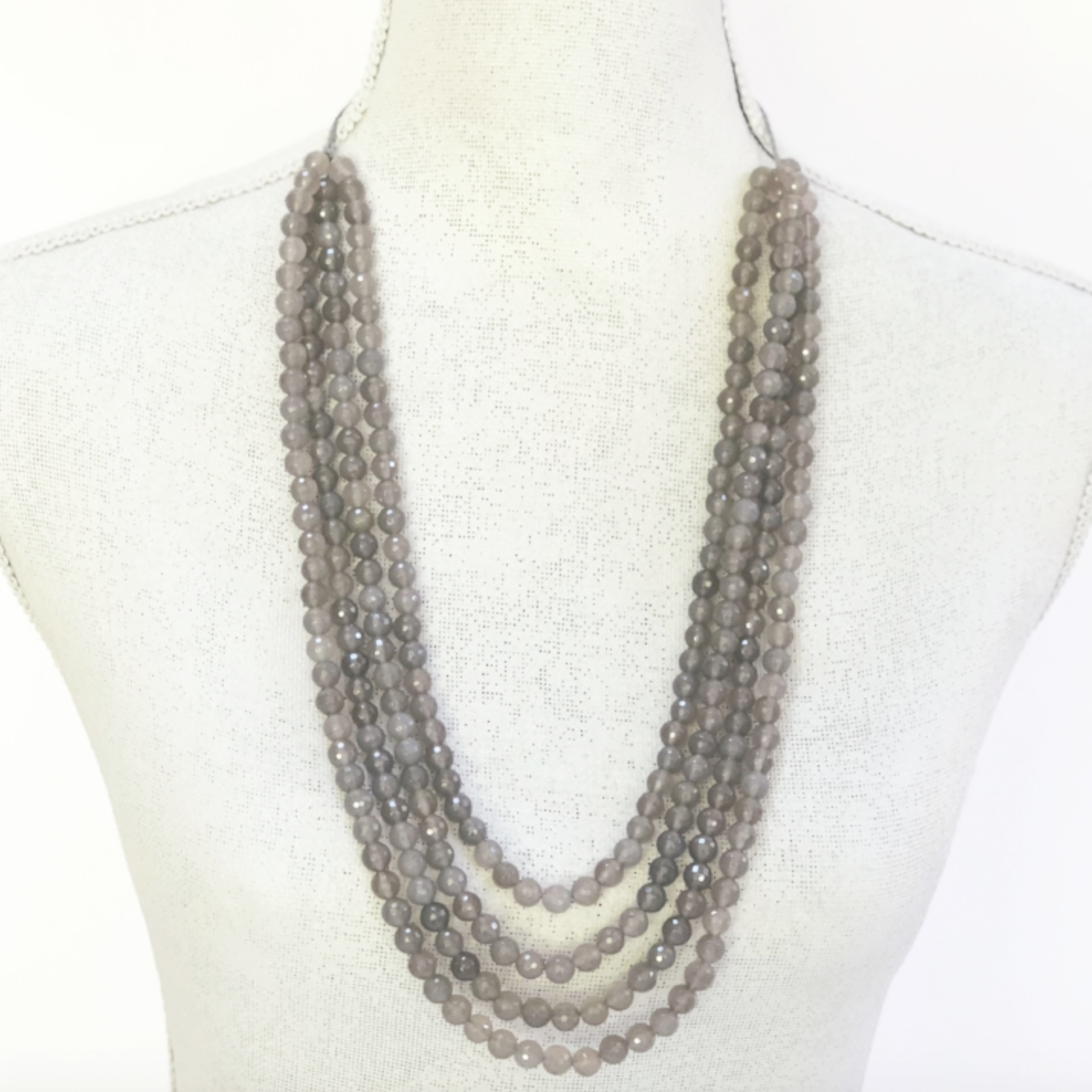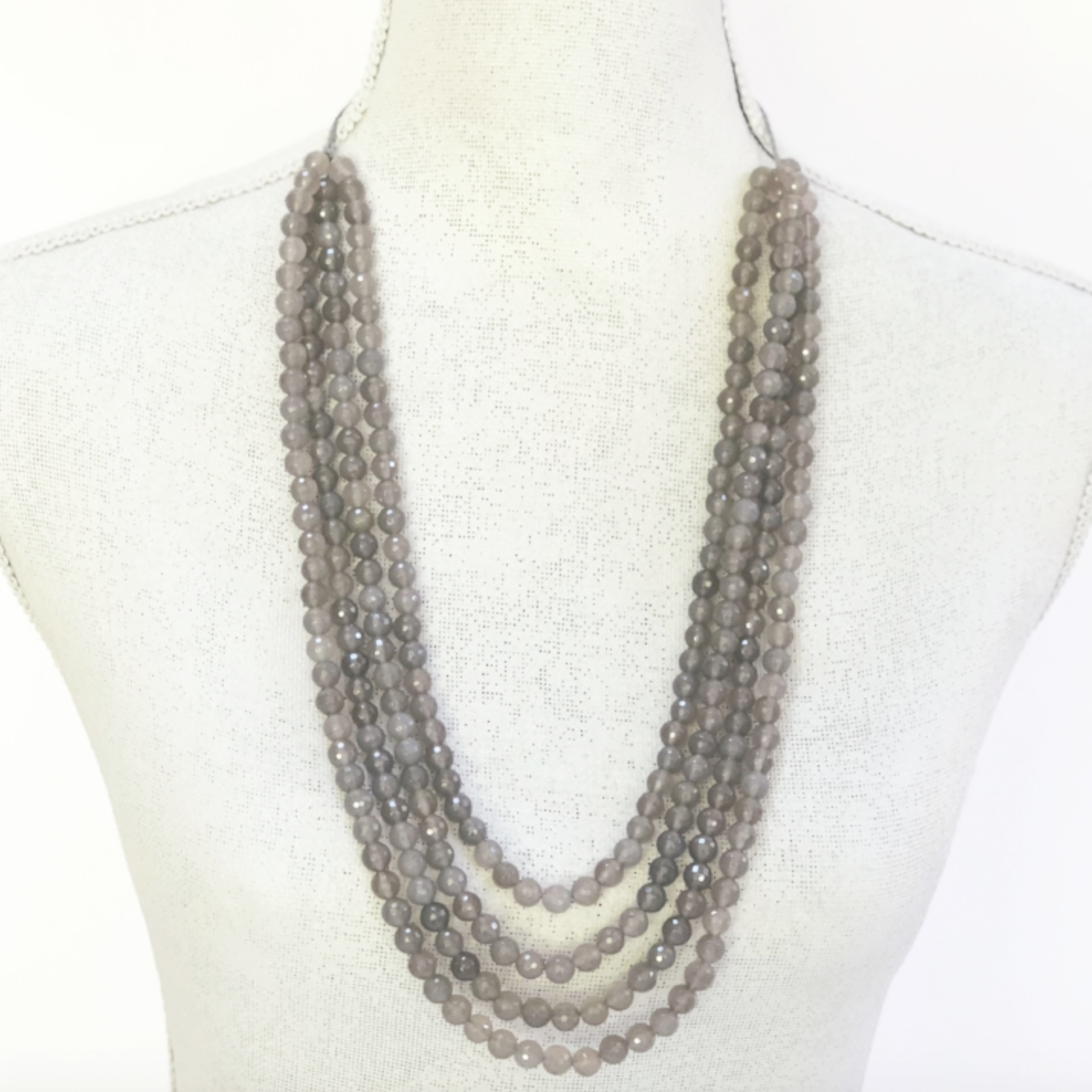 sold out
Grey Onyx Necklace by Ann Lightfoot
New for Fall by Ann Lightfoot Jewelry. Four strands of faceted grey onyx stones with grey braided ties. Beautiful piece.
12" adjustable length, braided ties

Made in Connecticut
Post modern, elemental and feminine, Ann Lightfoot Jewelry is inspired by the raw and delicate materials from which they are made. Each piece is resolutely handmade, deeply individual and born from a devotion to natural design.